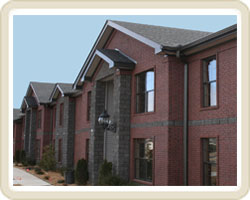 Welcome to Plaza Pointe Apartments where we have spared no expense to make the "Newest" complex in town the "Best" complex in town!
We offer solid surface flooring, counter tops, upgraded modern decor fixtures and six appliances. We are the ONLY apartment complex that gives you the ability to pay via credit, debit card or direct draft in addition to the traditional methods of payment. We are also proud to introduce our partnership with 10 Fitness. Your membership entitles you to a no restriction membership which includes all machine and free weights, group exercise and unlimited tanning. No other complex can boast such amenities and all located in walking distance to shopping and restaurants.
Go the the features page to learn all about Plaza Pointe Apartments and see floor plans.
Be sure to check out the quick links on the left side of the page. You can learn about the North Market Plaza, your Conway community, and Watson Construction.